Antipasto Chopped Salad
I am a huge fan of chopped salads. When veggies are chopped finely, you get a flavor explosion in your mouth as the ingredients mingle, thus requiring significantly less dressing. There are two key things to remember when attempting to master the perfect, restaurant-quality salad—always dry the lettuce well and remove the seeds from tomatoes and cucumbers. If you omit either of these steps, you're pretty much guaranteeing a soggy salad.
Ingredients
3 cups finely shredded romaine lettuce
2 cups finely shredded arugula leaves
1/4 cup finely slivered fresh basil leaves
1-1/4 cup shredded low-fat mozzarella divided
1 ounce 1/4 -inch cubes 97% lean deli ham
1 ounce slivers or 1/4 -inch cubes reduced-fat salami
1 medium Roma tomato seeded and finely chopped
1/4 cup finely slivered roasted red bell pepper
1/2 teaspoon minced jarred hot chiles
2 tablespoons Red Wine Vinaigrette
Red Wine Vinaigrette
2 tablespoons red wine vinegar
1-1/2 tablespoons honey mustard
1/2 teaspoon honey
1 teaspoon minced fresh garlic
1 tablespoon extra virgin olive oil Pinch of salt Black pepper
Instructions
Combine the lettuce, arugula, basil, mozzarella, ham, salami, tomato, bell pepper, and chiles in a large bowl and toss until well combined. Add the Red Wine Vinaigrette and toss until the dressing is evenly distributed. Serve immediately.
Red Wine Vinaigrette
Whisk the vinegar, mustard, honey, and garlic in a small bowl. Slowly whisk in the olive oil. Season with salt and pepper to taste. The dressing can be made up to 5 days in advance and stored in the refrigerator
SALAD RECIPE MAKES 5 CUPS; 1 (ENTRÉE) SERVING OR 3 (APPETIZER) PORTIONS
Each 1-Decadent-Disk portion (about 12/3 cups) has: 101 calories, 8 g protein, 7 g carbohydrates, 5 g fat, 1 g saturated fat, 13 mg cholesterol, 3 g fiber, 306 mg sodium
Each 3-Decadent-Disk serving (5 cups) has: 304 calories, 23 g protein, 22 g carbohydrates, 16 g fat, 4 g saturated fat, 38 mg cholesterol, 8 g fiber, 919 mg sodium
Vinaigrette recipe makes a bit more than 4 tablespoons
Each 2-tablespoon serving has: 91 calories, <1 g protein, 6 g carbohydrates, 8 g fat, 1 g saturated fat, trace cholesterol, <1 g fiber, 132 mg sodium Recipe taken from Devin Alexander's THE MOST DECADENT DIET EVER! Copyright © 2008 by Devin Alexander published by Broadway Books, a division of Random House Inc. www.devinalexander.com Photo Credit: Theresa Raffetto
Summary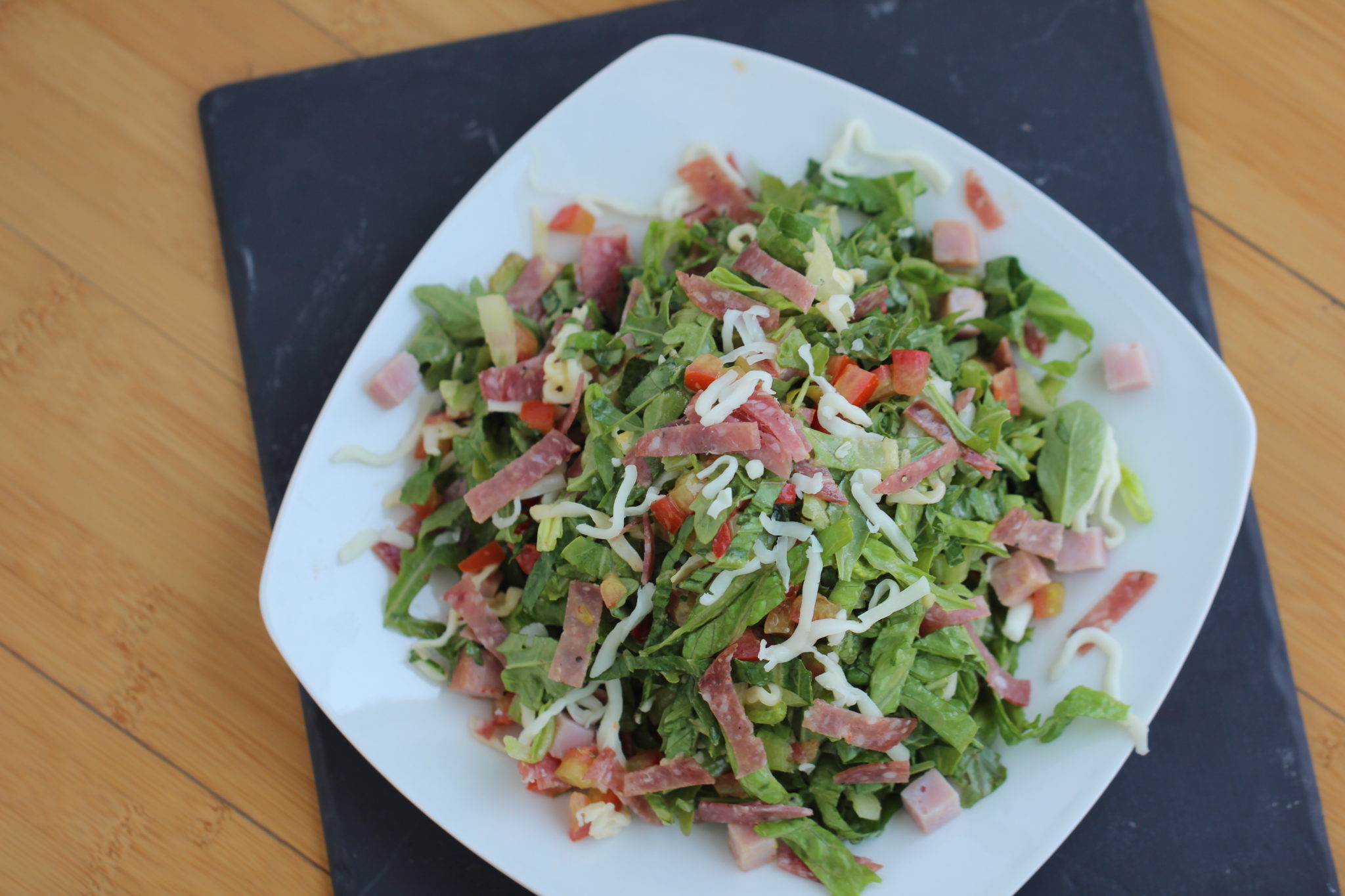 Recipe Name
Author Name
Published On