Bacon-Wrapped Figs
Devin's Note: When you buy goat cheese, you'll often see both the cheese logs and crumbled varieties. Either is fine to use for this recipe, but if you use the crumbles, be extra careful to really pack the crumbles into the teaspoon measure. You're not using a lot of cheese here, so you want to make sure you don't skimp on the full teaspoon the recipe allows.
Ingredients
1 slice 94% fat free nitrate-free turkey bacon
4 medium dried figs
1 teaspoon goat cheese packed
toothpicks
Instructions
Preheat the oven to 325 degrees. Line a small baking sheet with foil. Lightly mist the foil with spray.
Fill a nonstick saucepan with a tight fitting lid half-full with water. Place it over high heat and bring the water to a boil. Add the figs, remove the pan from the heat, and cover. Let the figs stand for 5 minutes, then drain them. Allow them to cool slightly before handling them.
Meanwhile, slice the bacon in half crosswise. Slice each piece in half lengthwise, leaving 4 equal strips.
Place the figs on a cutting board. Using a sharp knife, cut a 1-inch opening lengthwise down the middle of each fig. Stuff each fig with ¼ teaspoon goat cheese, then wrap a strip of bacon around the widest part of each fig. Secure the bacon with a toothpick, then place the wrapped figs on the prepared baking sheet. Bake for 10-12 minutes, or until they are warmed through. Serve immediately.
Makes 1 (4 fig) serving.
136 calories, 8 g protein, 22 g carbohydrates (16 g sugar), 3 g fat, < 1 g saturated fat, 28 mg cholesterol, 3 g fiber, 224 mg sodium
Summary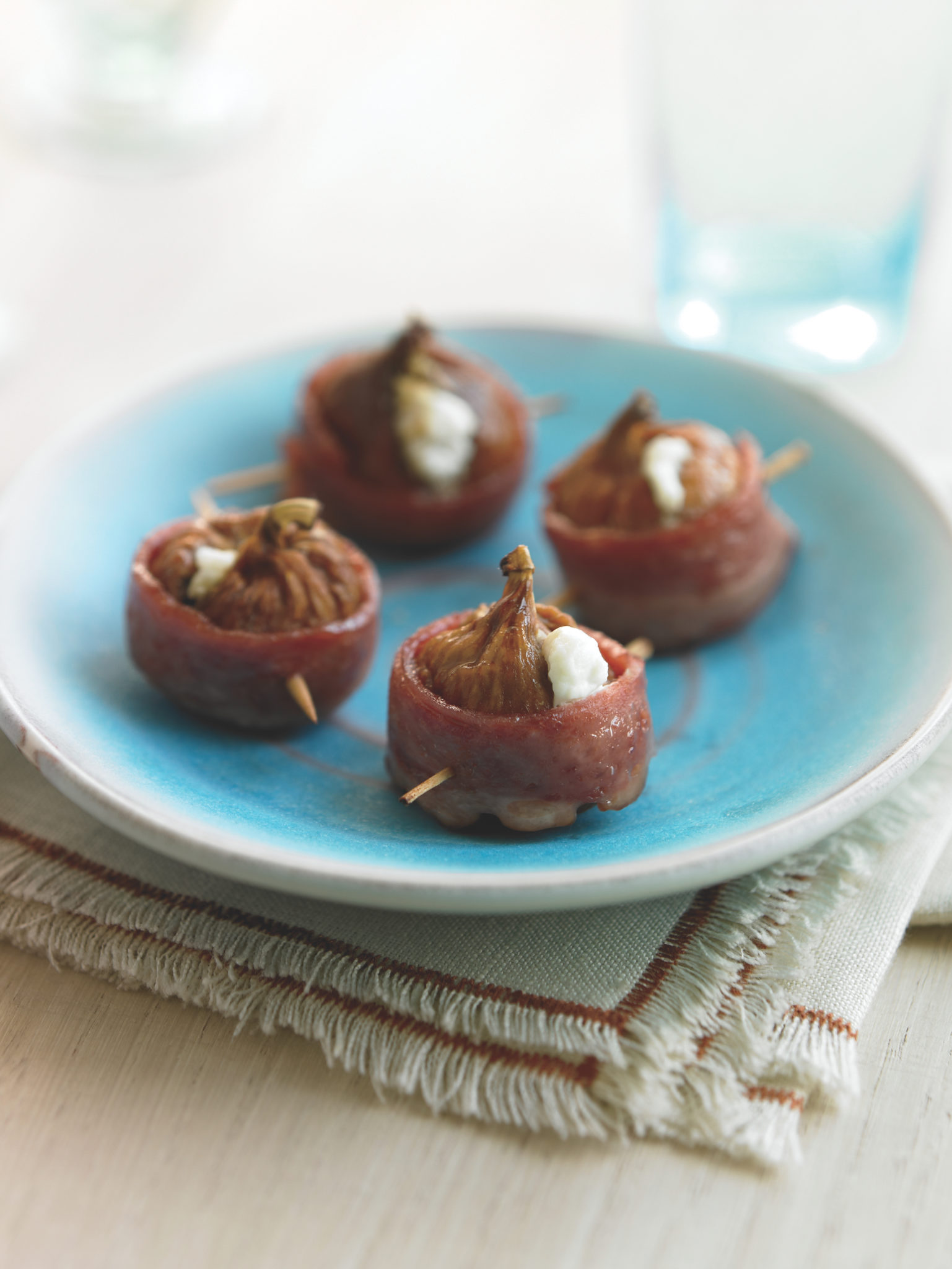 Recipe Name
Author Name
Published On