Dark Chocolate Mint Smoothie
Ingredients
1 1/2 cups spinach leaves lightly packed
3/4 cup unsweetened vanilla almond milk
1 scoop (30g) stevia sweetened chocolate whey protein powder*
2 tablespoons special dark cocoa powder
1/2 tablespoon Truvia
1 drop pure pepperment extract*
8 ice cubes
Instructions
Add spinach, almond milk, protein powder, cocoa powder, truvia, peppermint and ice cubes to the jar of a blender with ice-crushing ability. Make sure the lid is on tight. Blend the ingredients until they are relatively smooth, scraping down the sides of the blender with a rubber spatula as needed, about 20 seconds. Pour into a glass and serve immediately.
*I find some protein powders don't have much of an after taste, while others can be downright non-palatable! Before making this or any other recipe, taste your protein powder to be sure that you love it.
*Peppermint extract is VERY strong. Be sure to pour it into a small measuring spoon or small dish before actually dropping it into the shake. You don't want to overpower. You literally need a single drop. If you have a medicine dropper or kitchen syringe, those work perfectly to help acquire a single drop with ease.
Makes 1 (16 ounce) serving.
Per serving: 175 calories, 28 g protein, 18 g carbohydrates, 0 g sugars, 3 g fat, 0 g saturated fat, 0 mg cholesterol, 4.5 g fiber, 453 mg sodium
Summary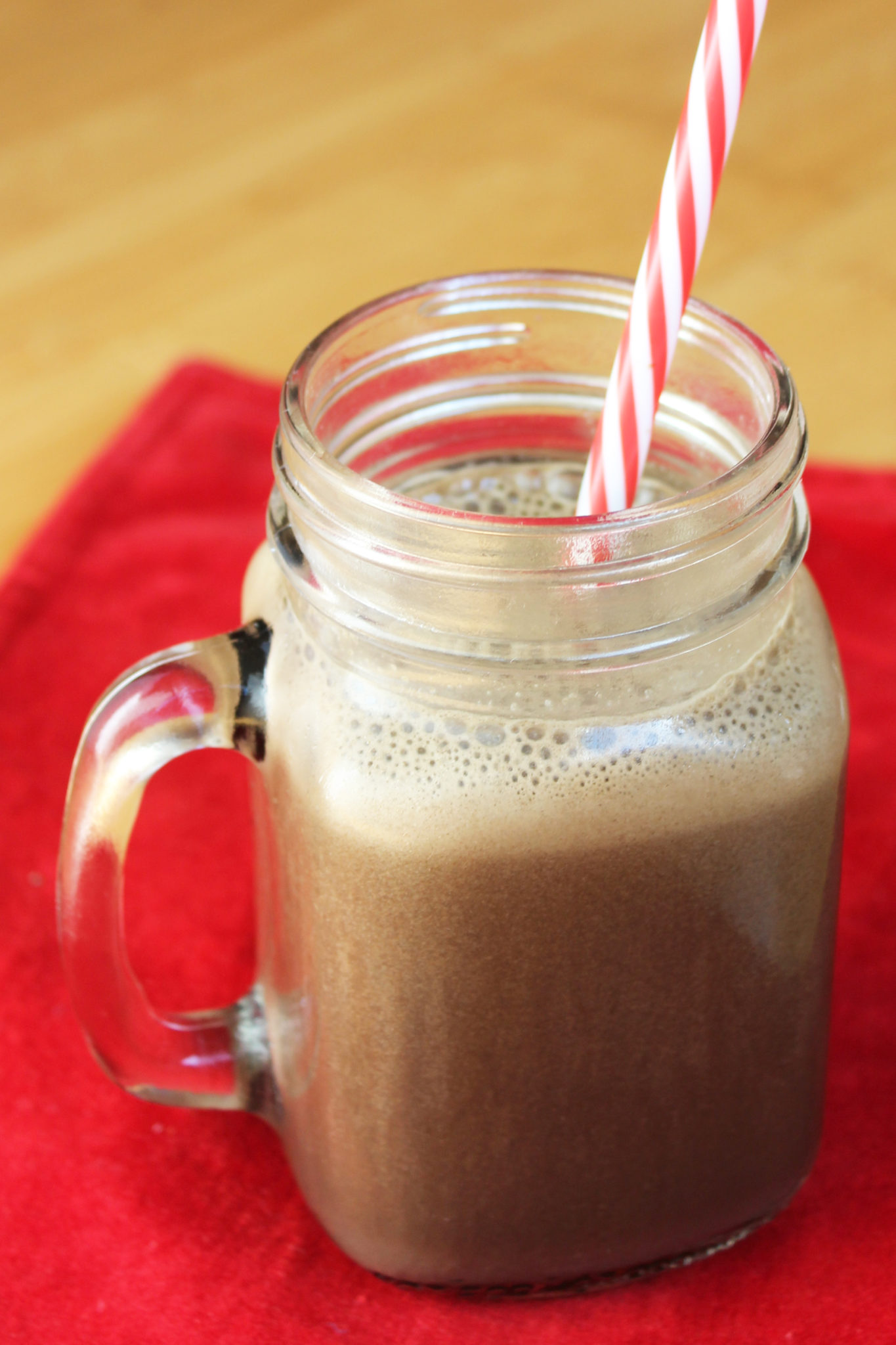 Recipe Name
Dark Chocolate Mint Smoothie
Author Name
Published On