Grilled Turkey Cutlets with Cranberry Honey Mustard Sauce
I love making turkey cutlets, especially when I'm in a hurry, because they generally require very little trimming and cook exceptionally quickly. Whether you pan "fry" them or grill them, as I have done here, they take only a couple of minutes per side. After basic preparation, I always like to add a simple sauce. I could have thrown together another salsa suggestion here, but wanted to be a bit more creative with this one. And I've gone to upscale sandwich shops and cafes and ordered turkey sandwiches spread with cranberries and sweet mustard or mayonnaise, so I thought that might be a great place to start. I was very pleased very quickly, and I think you will be too.
Ingredients
1/4 cup cranberry sauce with whole cranberries
1 tablespoon plus 1 teaspoon honey mustard
1 teaspoon extra virgin olive oil
1 pound trimmed blneless, skinless turkey cutlets
Sea salt and pepper, to taste
Instructions
Preheat a grill over high heat.
In a small bowl, mix the cranberry sauce and mustard until well combined. Cover the bowl with a paper towel and microwave on high in 15 second intervals until the mixture is hot and begins to thin slightly, about 30 seconds total. Stir again to combine.
Rub the oil and then salt and pepper evenly over both sides of each cutlet. Grill the cutlets about 1 minute per side, or until no longer pink in the center. Transfer them to a large plate or platter and top evenly with the sauce. Serve immediately.
Makes 4 servings.
Each (about 3-1/2 ounces turkey plus about 1-1/2 tablespoons sauce) serving has: 167 calories, 28 g protein, 9 g carbohydrates, 2 g fat, trace saturated fat, 45 mg cholesterol, trace fiber, 146 mg sodium
Summary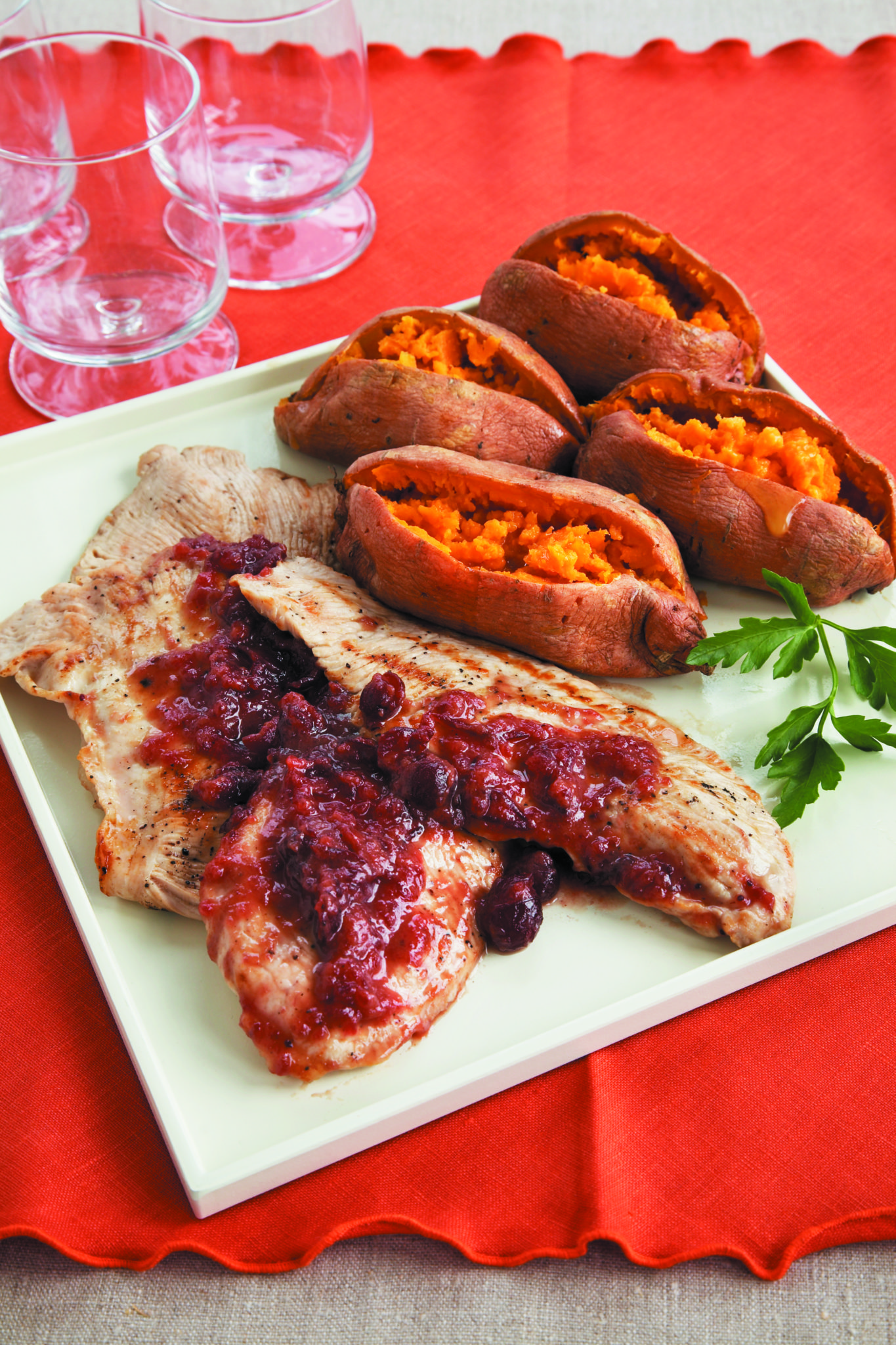 Recipe Name
Grilled Turkey Cutlets with Cranberry Honey Mustard Sauce
Author Name
Published On