Are you interested in learning about how to make great-tasting food without sacrificing taste? Hire celebrity Chef Devin Alexander to speak at your next corporate event. Eating healthy has never been so much fun!
Devin Alexander knows how hard it is to lose weight. She understands the struggles others have gone through firsthand. Since she was a teenager she's lost over 70 pounds and kept it off for decades by creating delicious, reasonable weight-loss dishes.
Her weight loss story led to Devin becoming a media personality, New York Time Bestselling Author, weight loss expert and head chef of NBC's "The Biggest Loser." Today, brands and healthcare organizations hire celebrity chef Devin Alexander because she creates decadent yet healthy meals.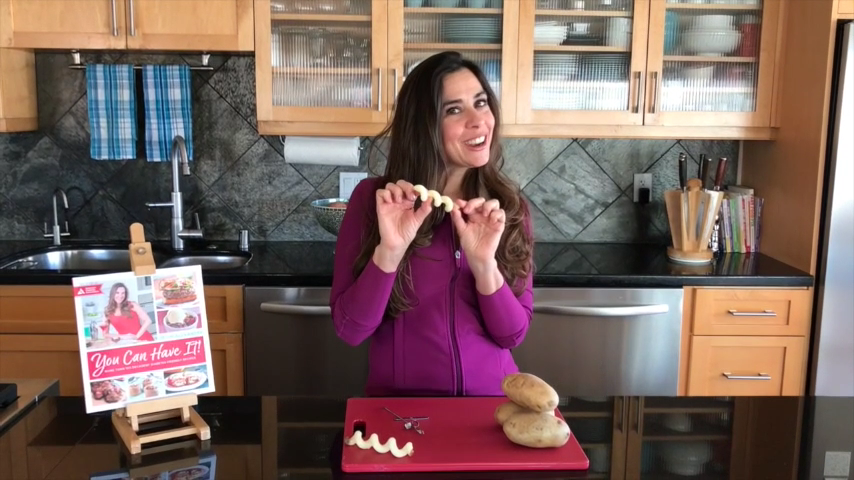 Turning Weight Loss Dreams into Realities
With her own motivational story to back her experiences and her recipes, Devin offers a unique perspective to the weight loss world. She's been in the shoes of the people she coaches and advises as a celebrity chef. Her message to those looking to lose weight is: "you don't have to deprive yourself to be fit and healthy." Above all, her message resonates clearly with the millions of people struggling with their weight in the United States.
Some Devin Alexander's distinctions include:
● "One of the Top 200 Most Influential Authors in the World" – Richtopia
● "One of the Top 50 Weight Loss Coaches Who Get Results" – Huffington Post
● "#2 Hottest Female Chef in The World" – The Richest
● "Top 10 Hottest Female Chefs" – Yahoo News
● "#13 Chef Sharing Talents with Social Media" – Influence Digest
U.S. food and cookware companies hire celebrity chef Devin Alexander for her lectures on eating right. She is an Ambassador for the American Diabetes Association and a guest blogger for The American Heart Association. Devin also participates in many speaking engagements focused on obesity in America and cooking healthy comfort food.
Her latest book, You Can Have It! is a comfort cookbook featuring indulgent dishes for people who want to be healthy. This book is for anyone but is specially tailored for those managing diabetes. Inside, readers can expect to find recipes like: Bacon Ranch Flatbread Pizza, Waffle Fry BBQ Bites, Drippy Taco Burgers, Dark Chocolate "Pudding," skinny cocktails, and so much more!
Her book teaches that certain foods don't have to be "off limits," only that recipes can be changed to create healthier options. Consequently, her cookbooks are bestsellers.
Hire Celebrity Chef Devin Alexander: The Biggest Loser Chef
Devin Alexander worked with The Biggest Loser Family from 2006 until the series end in 2016. She was hired to write the first of five Biggest Loser Cookbooks. Audiences know her from her appearances on the show, television spots, and as a cookware ambassador on QVC. She also hosted The Biggest Loser reunion dinners.
Here are more of her credits should you want to hire celebrity chef Devin Alexander:
● BiggestLoser.com Video Series Host
● Biggest Loser Online Club Columnist
● Brand Ambassador
● Cookware Representative on QVC
● NBC.com Columnist
Hire celebrity chef Devin Alexander for her weight loss expertise. She is the author of nine New York Times Bestselling cookbooks, a frequent guest on major news and talk shows, and a champion of dietary health in the United States.
Brands and health organizations reach out to her to bring her special weight loss perspective to the table. She knows how to reach everyday people struggling to lose weight.
Do you want to hire celebrity chef Devin Alexander? Email her at [email protected] today!