Jiggle-No-More Gingerbread Truffles
Devin's Note: This truffle mixture is sticky, so I recommend you remove any rings before shaping the truffles. Though the process is a bit messy, trust me that the end result is so delicious, you'll quickly agree it's worth it!
Ingredients
1 cup pitted dates
2 tablespoons molasses
1/4 teaspoon groud cinnamon
1/8 teaspoon ground ginger
two pinches ground cloves
two pinches ground nutmeg
2/3 cup plus 2-1/2 tablespoons old fashioned oats divided
Instructions
Place the dates in the bowl of a food processor fitted with a chopping blade. Process them until they are very finely chopped and stick together. Add the molasses, cinnamon, ginger, cloves and nutmeg and process until well combined, stopping the processor to scrape down the sides of the bowl, intermittently, with a spatula if necessary. Add 2/3 cup oats and process until the oats are slightly chopped and the mixture sticks together (do not over-process the mixture at this point or it will become extremely sticky and very difficult to work with). With a spatula, transfer the mixture to a small mixing bowl.
Place the remaining 2-1/2 tablespoons of oats on a large plate. Divide the truffle mixture into 12 equal amounts (about 1 tablespoon each). Shape each into a ball. Gently roll the truffles, one at a time, in the oats, making sure the outside is coated. Serve immediately or store in an airtight plastic container for up to 3 days.
Makes 12 truffles.
Each (2 truffle) serving has: 151 calories, 3 g protein, 34 g carbohydrates (4 g sugar), <1 g fat, 0 g saturated fat, 0 mg cholesterol, 3 g fiber, 3 mg sodium
Summary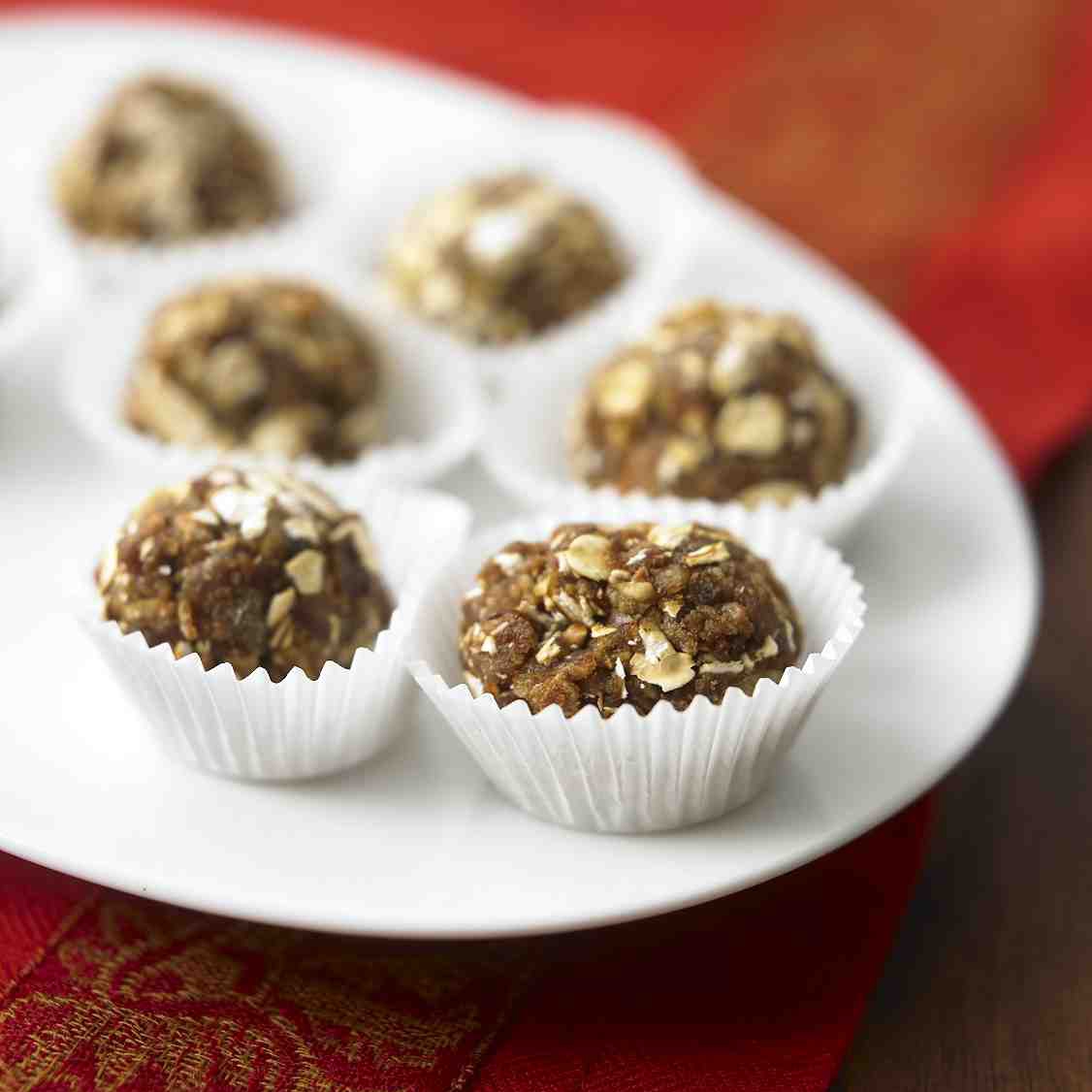 Recipe Name
https://devinalexander.com/jiggle-no-gingerbread-truffles/
Author Name
Published On