Run, Don't Walk, Rum Balls
These delicious treats contain about half the calories and a tiny fraction of the fat found in traditional rum balls – and as an added bonus, one serving contains 4 grams of fiber! Make sure you dust the rum balls lightly with cocoa powder. Too much cocoa will impart a bitter taste.
Ingredients
1 tablespoon + 1/4 cup cocoa powder
1-1/2 cups pitted dates
2/3 cup old-fashioned oats
2 tablespoons dark rum
2 teaspoons vanilla extract
1/8 teaspoon allspice
Instructions
Place the dates in the bowl of a food processor fitted with a chopping blade. Process them until they are very finely chopped and stick together. Add the oats, rum, vanilla, allspice, and the remaining 1/4 cup cocoa. Continue processing the mixture until the oats are finely chopped and the mixture sticks together (do not overprocess the mixture or it will become extremely sticky and very difficult to work with).
Using a spatula, transfer the mixture to a small mixing bowl or mound it on a cutting board. Divide it into 14 equal amounts (about 1 tablespoon each). Shape each into a ball. Gently roll the balls, one at a time, in the reserved cocoa powder (some excess powder will remain in the bowl).
Place them, one at a time, in a fine sieve and gently shake them to remove any excess cocoa powder. Serve immediately or store them in an airtight plastic container for up to 5 days.
Makes 14 rum balls.
Per serving (2 rum balls): 155 calories, 3 g protein, 32 g carbohydrates (7 g sugar), <1 g fat, trace saturated fat, 0 mg cholesterol, 4 g fiber, trace sodium
Summary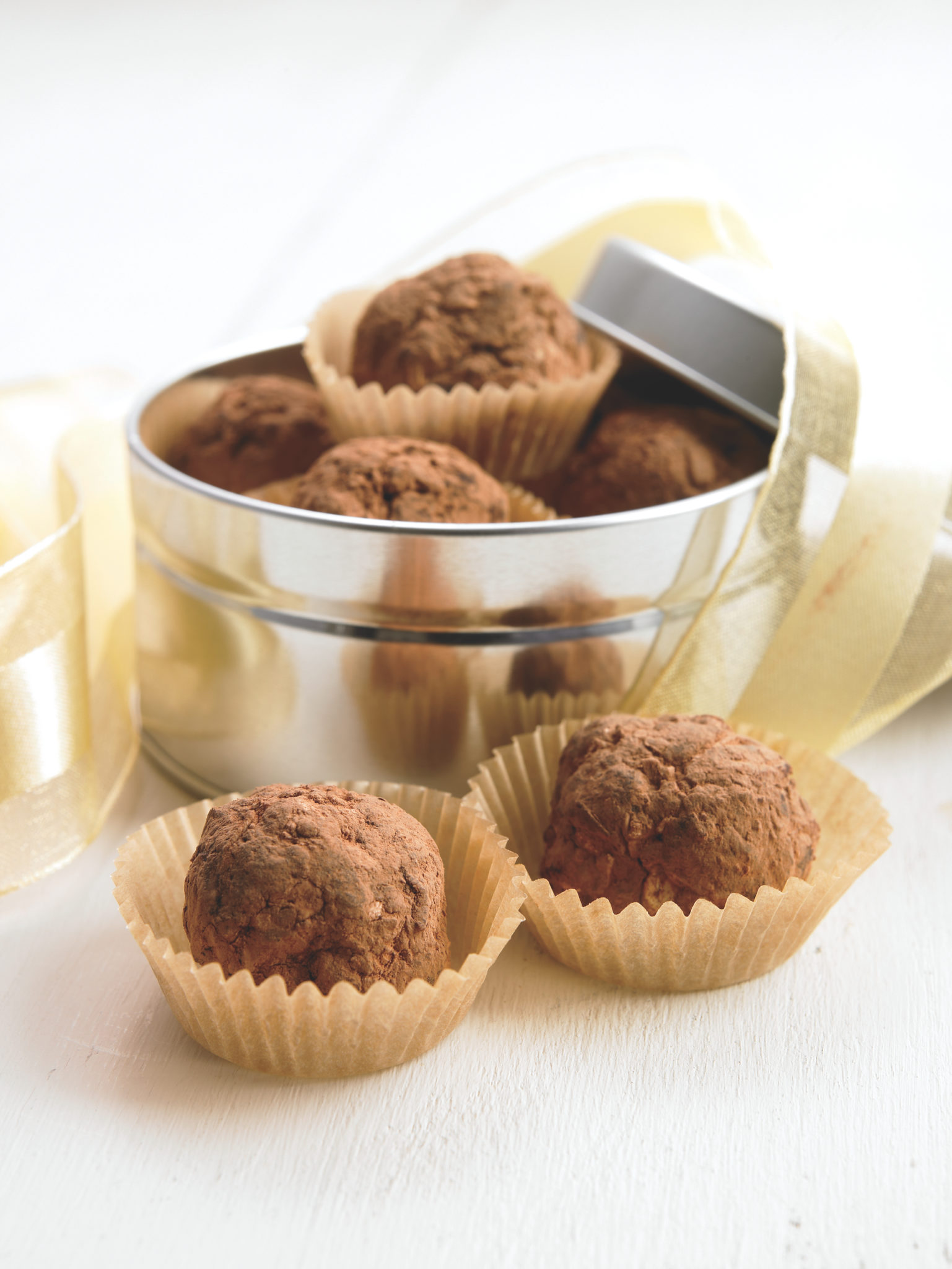 Recipe Name
Run, Don't Walk, Rum Balls
Author Name
Published On