3 Ingredient Meatloaf
Devin's Note: We've all heard that, in life, some things are greater than the sum of their parts. Here is an example: This meat loaf only uses three ingredients and can be put together in minutes, yet it yields a decadent dish that you would never guess is low in calories. I wouldn't recommend making this in a loaf pan. The end result will be tastier if you use a baking dish or cake pan.
Ingredients
olive oil spray (propellant free)
1 pound extra-lean ground turkey
1/2 cup all-natural barbecue sauce preferably sweetened with agave nectar or honey
2 ounces crumbled goat cheese
Instructions
reheat the oven to 400 degrees F. Line an 8" x 8" square or round nonstick baking dish or cake pan with nonstick foil. Lightly mist the foil with the olive oil spray. In a medium mixing bowl, mix the turkey, 5 tablespoons of the sauce, and the goat cheese until well combined. Transfer the mixture to the prepared pan, shaping it into an 8" x 3" log that stretches from one side of the pan to the other and is an even thickness. Using a pastry brush, spread the remaining sauce evenly over the top and sides, making sure it does not run onto the pan. Bake for 23 to 27 minutes, or until no longer pink inside. Let stand for 10 minutes. Transfer to a serving platter, cut into 8 slices, and serve immediately.
Makes 4 (2-slice ) servings.
Per serving: 209 calories, 31g protein, 13 g carbohydrates (11 g sugar), 5 g fat, 2 g saturated fat, 52 mg cholesterol, 0 g fiber, 317 mg sodium
From the Biggest Loser Quick and Easy Cookbook
Reprinted from: The Biggest Loser Quick and Easy Cookbook by Devin Alexander (c) 2011 by Universal Studios Licensing LLLP. The Biggest Loser (TM) and NBC Studios, Inc., and Reveille LLC. Permission granted by Rodale, Inc. Available wherever books are sold.
Photo Credit: Mitch Mandel
Summary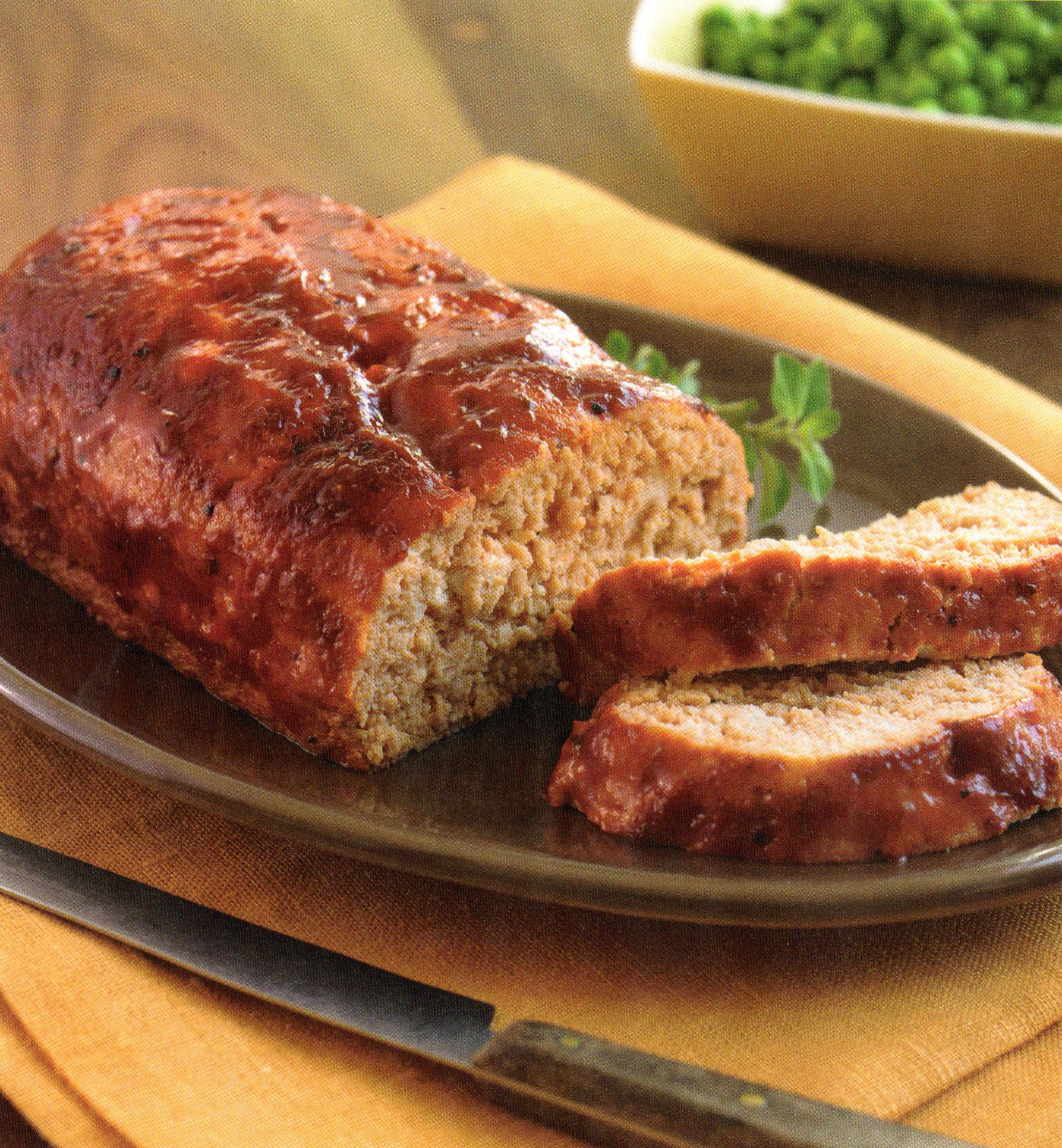 Recipe Name
Author Name
Published On