Blueberry Shortcakes To Go
I love these super easy, mini-treats for picnics and for kid-sized snacks.
Ingredients
3 Ounces angel food cake Torn into small pieces
3/4 Cup fresh blueberries
3/4 Cup "Cut the Crap Whipped Topping" (click here for recipe) or other extra light, natural whipped topping
4 souffle cups with lids
Instructions
Divide half of the cake evenly among 4 (4 ounce) soufflé cups. Top each with about 1/8 of the blueberries. Add 2 tablespoons of the whipped topping evenly over each. Divide the remaining cake among them, followed by the remaining blueberries. Top them each with 1 tablespoon of the whipped topping.
Makes 4 (mini treat) servings.
Each serving has: 95 calories, 2 g protein, 22 g carbohydrates, 9 sugars, trace fat, trace saturated fat, 0 trans fat, <1 g fiber, 165 mg sodium
Summary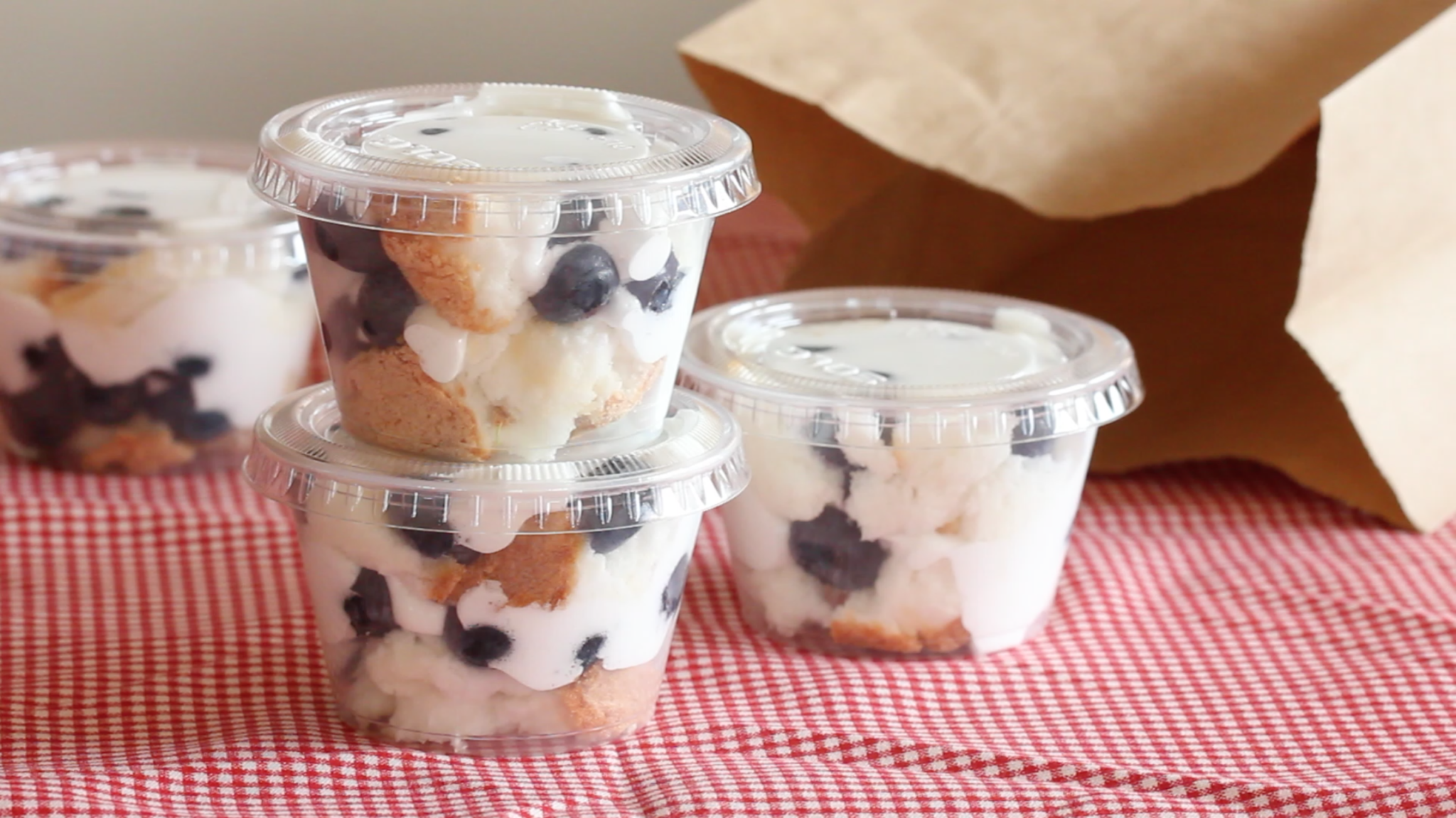 Recipe Name
Blueberry Shortcakes To Go
Author Name
Published On