Buffalo Blue Cheese Burger
This burger can be cooked in a grill pan or on a non-stick grill, but I love outdoor grilling when possible for optimum flavor without added fat.
Ingredients
1 teaspoon buffalo sauce, or more to taste (an all-natural one like Wing-Time, not a thin one like Tabasco)
1 teaspoon tablespoon low-fat mayonnaise
4 ounces 96% lean ground beef
1/2 ounce reduced-fat blue cheese crumbles
1 whole-grain hamburger bun
1 small leaf green leaf lettuce
3 ¼-inch thick plum tomato slices
Instructions
Preheat a grill to high heat.
In a small bowl, using a small whisk or a fork, stir the buffalo sauce and mayonnaise until well combined. Set aside.
In a second small bowl, mix the beef and the blue cheese until well combined. Shape the beef into a patty that is a ½-inch wider in diameter than the bun.
Grill the patty about 2 minutes per side for medium rare, or until desired doneness is reached. (Do NOT smash the burger with a spatula). Just before the burger is cooked, place the bun halves, insides down on an upper grill rack or away from direct flame to toast, watching them carefully
Place the bun bottom on a plate. Top with the burger patty, lettuce then tomatoes. Spread the buffalo sauce mixture over the inside of the bun top and flip it atop the burger. Serve immediately.
Makes 1 serving.
Each serving has: 332 calories, 30g protein, 28g carbohydrates, 12g fat, 4g saturated fat, 68mg cholesterol, 5g fiber, 479mg sodium
Summary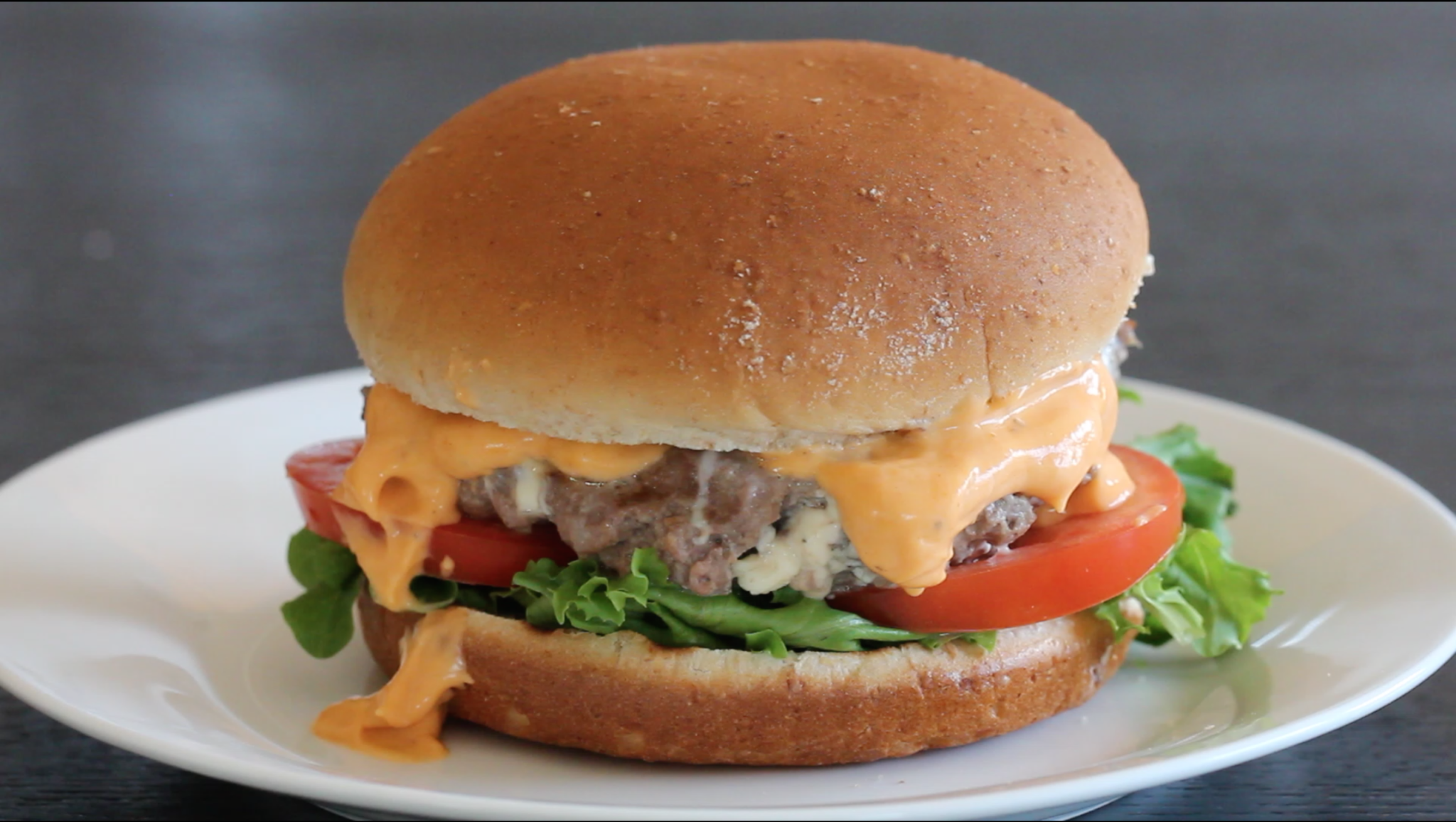 Recipe Name
Buffalo Blue Cheese Burger
Author Name
Published On