Buffalo Chicken-Blue Cheese Meatloaf
I don't think a single season of The Biggest Loser has gone by without some of the contestants complaining that they miss their chicken wings. At first I created a lighter buffalo wing plate with the typical wings, carrot sticks, celery sticks, and blue cheese dressing — just like you'd get at the local bar. But then I realized that the components would be excellent if turned into a meat loaf. So here it is. Just be cautious of wing sauces with too much sodium. The brands with less sodium often have a bit more fat, but since you tend to use such a small amount they're generally a better choice. And look for a thick, all-natural sauce, but definitely not a thin one like Tabasco; I like to use Wing-Time Hot Buffalo Wing Sauce.
Ingredients
Olive oil spray
2/3 cup old-fashioned oats
1/2 cup fat-free milk
2-1/2 tablespoons buffalo wing sauce, or more to taste
1 pound extra-lean ground chicken breast
1/2 cup finely chopped celery
1/4 cup shredded carrot
1/4 cup finely chopped sweet onion
2 large egg whites, lightly beaten
1/4 teaspoon salt
2 ounces (about 1/2 cup) crumbled reduced-fat blue cheese
Instructions
Preheat the oven to 350° F. Lightly mist a 9″ x 5″ x 3″ (slightly smaller is OK) nonstick loaf pan with the olive oil spray.
Combine the oats and milk in a medium mixing bowl and stir to mix. Let stand for 3 minutes, or until the oats begin to soften. Stir in the wing sauce until well mixed. Add the chicken, celery, carrot, onion, egg whites, and salt. With a fork or clean hands, mix the ingredients well. Add the blue cheese and gently mix to combine.
Transfer the mixture to the prepared pan and spread so that the top is flat. Bake for 35 to 40 minutes, or until the chicken is completely cooked through and no longer pink. Cut into 8 slices and serve immediately.
Makes 4 servings.
Per serving: 263 calories, 35 g protein, 14 g carbohydrates, 6 g fat (2 g saturated), 74 mg cholesterol, 2 g fiber, 485 mg sodium
Reprinted from The Biggest Loser Family Cookbook by Chef Devin Alexander and the Biggest Loser Experts and Cast (c) 2009 by Universal Studios Licensing LLLP. The Biggest Loser (TM)and NBC Studios, Inc., and Reveille LLC. Permission granted by Rodale, Inc., Emmaus, PA 18098. Available wherever books are sold or directly from the publisher by calling (800) 848-4735. www.devinalexander.com
Photo Credit: Mitch Mandel
By Devin Alexander
Summary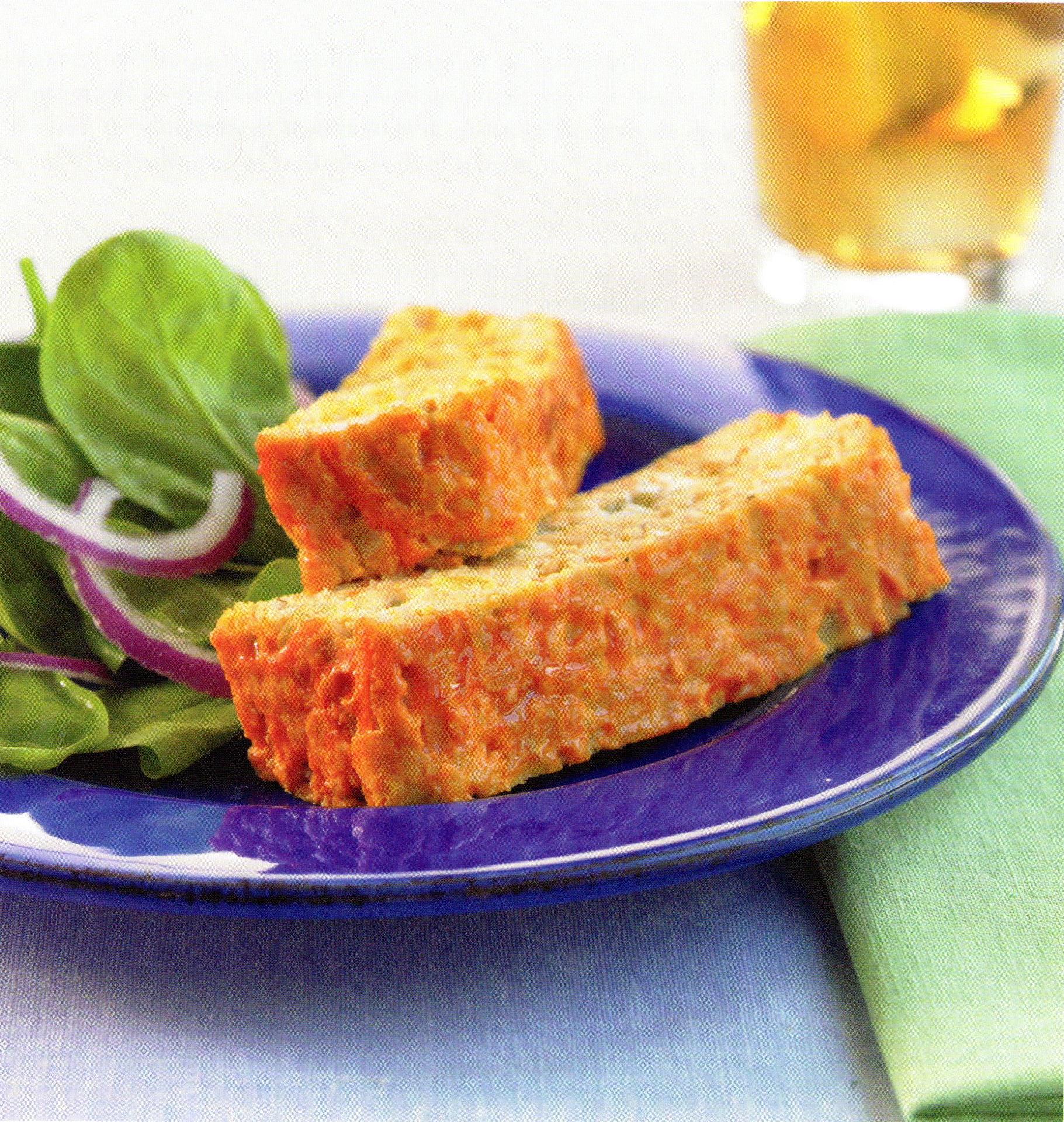 Recipe Name
Buffalo Chicken Blue Cheese Meatloaf
Author Name
Published On