Ingredients
1-1/2 tablespoons low-fat mayonnaise
1 teaspoon jarred curry paste
4 ounces grilled chicken breast, coarsely chopped
1 whole wheat, low-fat soft taco sized tortilla
5 5-inch long cucumber slivers
5 mango slivers
1/4 cup red onion slivers
Instructions
Place the chicken in a medium bowl. Add the mayonnaise and curry paste and stir until well combined.
Place the tortilla on a flat work surface. Lay the cucumber strips in a 3-inch wide strip down the center, leaving 1-inch bare at one end only. Top that with the mango slices. Spoon the chicken salad over the mango. Top it with the onions. Fold in the bare end then roll the sides over to form an open burrito-shaped wrap.
Makes 1 serving.
393 calories, 38 g protein, 40 g carbohydrates, 8 g fat, <1 g saturated fat, 82 mg cholesterol, 4 g fiber, 601 mg sodium Devin Says: Be sure not to cut the mango or cucumber too thick or the tortilla will tear.
Summary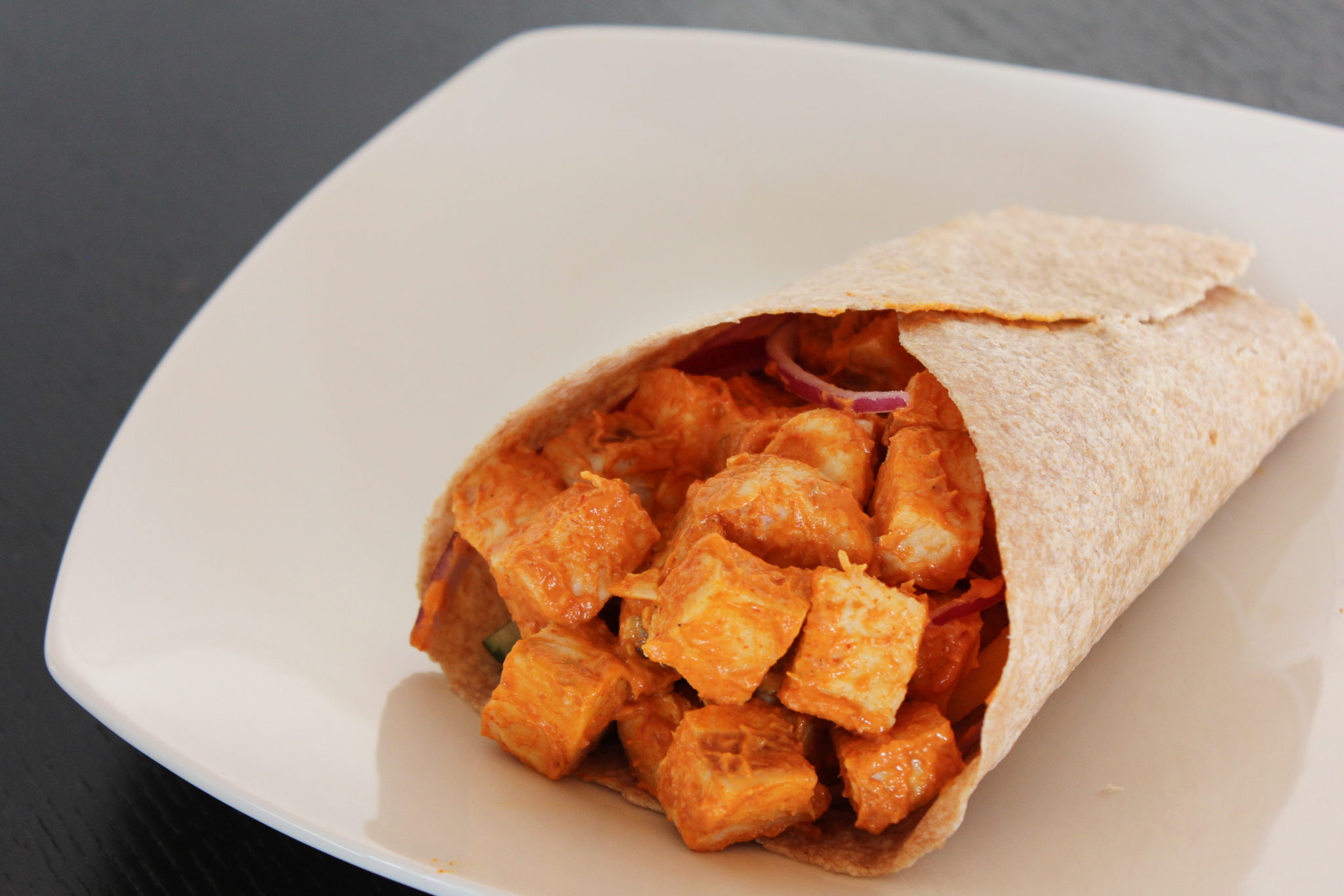 Recipe Name
Author Name
Published On