Drippin' Kickin' Burger
Buy the burgers pre-shaped to save time. If they don't have the 96% lean patties at your grocery store meat case, check the freezer section.
Ingredients
2 Tablespoons chili sauce
1/8 Teaspoon hot-pepper sauce or more to taste
4 Once 96% lean ground beef hamburger patty
Salt & Pepper
3/4 Ounce light Swiss cheese slivers
1 whole wheat or whole grain hamburger bun
baby spring mix
1 ¼-inch thick, large tomato slice
1 very thin slice red onion
Instructions
Preheat a grill to high heat. In a small, microwave-safe bowl, mix the chili sauce and hot pepper sauce.
Season both sides of the patty with salt and pepper. Grill it about 1-2 minutes per side until for medium rare or until desired doneness is reached. During the last minute of cooking, add the cheese to the patty, and, if desired, toast the bun by placing the insides, face down, on a top grill rack or away from the flame until just toasted.
Meanwhile, microwave the chili sauce mixture on low, about 15-30 seconds until just hot.
Place the bun bottom on a serving plate. Add the lettuce, tomato then onion followed by the burger. Spoon the sauce over the burger. Add the bun top. Serve immediately.
Makes 1 serving.
378 calories, 35 g protein, 38 g carbohydrates, 10 g fat, 4 g saturated fat, 70 mg cholesterol, 3 g fiber, 742 mg sodium
Summary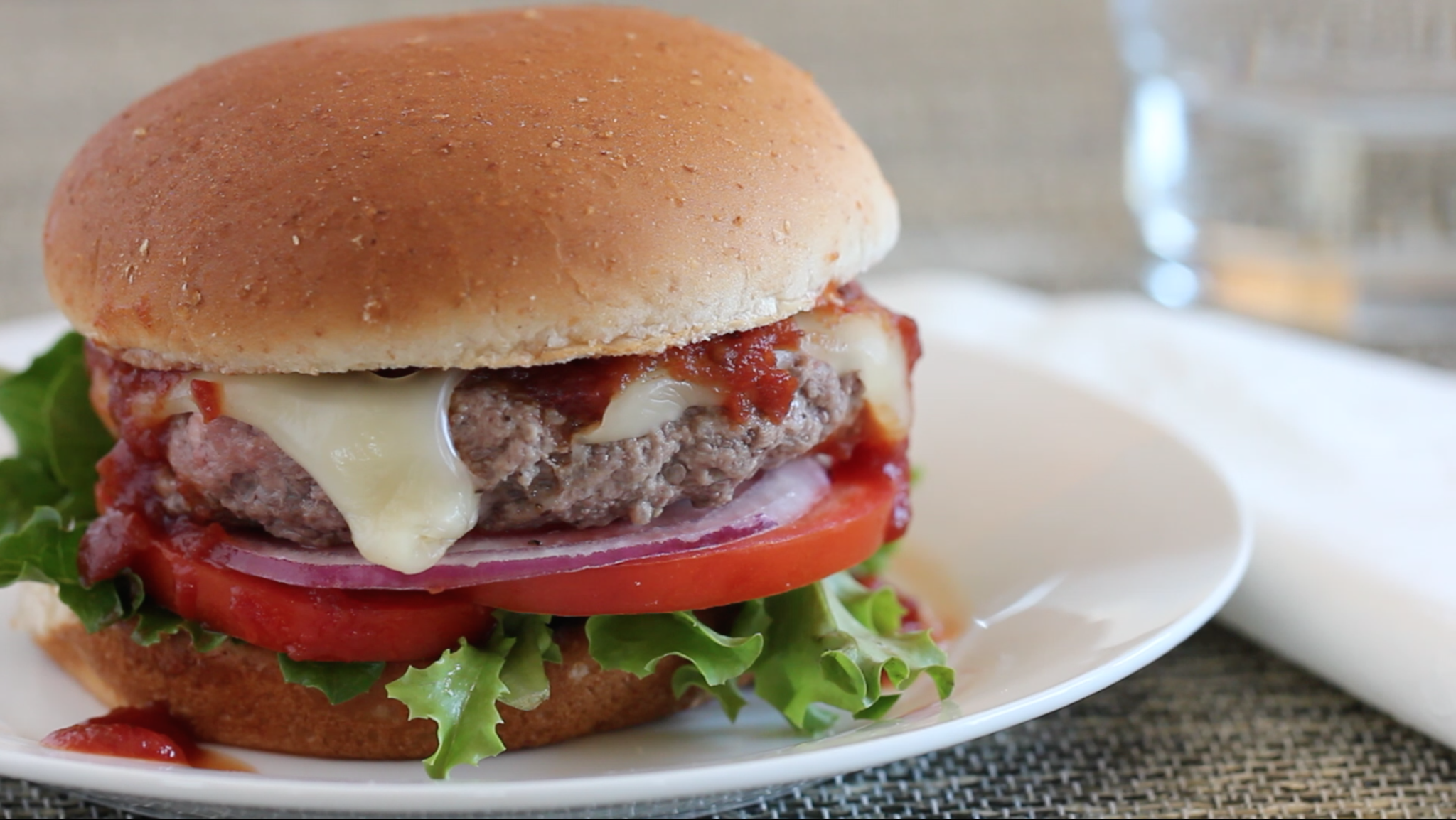 Recipe Name
Author Name
Published On