Peppered Turkey and Egg Breakfast Sandwich
If you time it well, just place the cheese between the hot muffin and the hot egg and it will melt. If you don't you can wrap the sandwich in a paper towel and microwave it for 15-30 seconds on low heat and melt the cheese completely. Just be careful not to over microwave it or the muffin will become chewy.
Ingredients
olive oil spray
2 large egg whites
1 light multigrain English muffin (I used Thomas'), toasted
1 slice (3/4 ounce) 2% milk American cheese
1 ounce extra lean, thinly sliced or shaved peppered turkey
Instructions
Lightly mist a 3-1/2 or 4-inch diameter ramekin or microwave-safe bowl with spray. Add the egg white.
Toast the English muffin in a toaster or under the broiler.
Microwave the egg in 30-second intervals on low heat until it is no longer runny.
Then assemble the sandwich by placing the bottom half of the English muffin, inside up, on a plate. Top it with the cheese, the egg, the turkey, then the top half of the muffin. Serve immediately.
Makes 1 sandwich
205 calories, 23 g protein, 26 g carbohydrates, 5 g fat, 2 g saturated fat, 22 mg cholesterol, 8 g fiber, 774 mg sodium
By Devin Alexander
Summary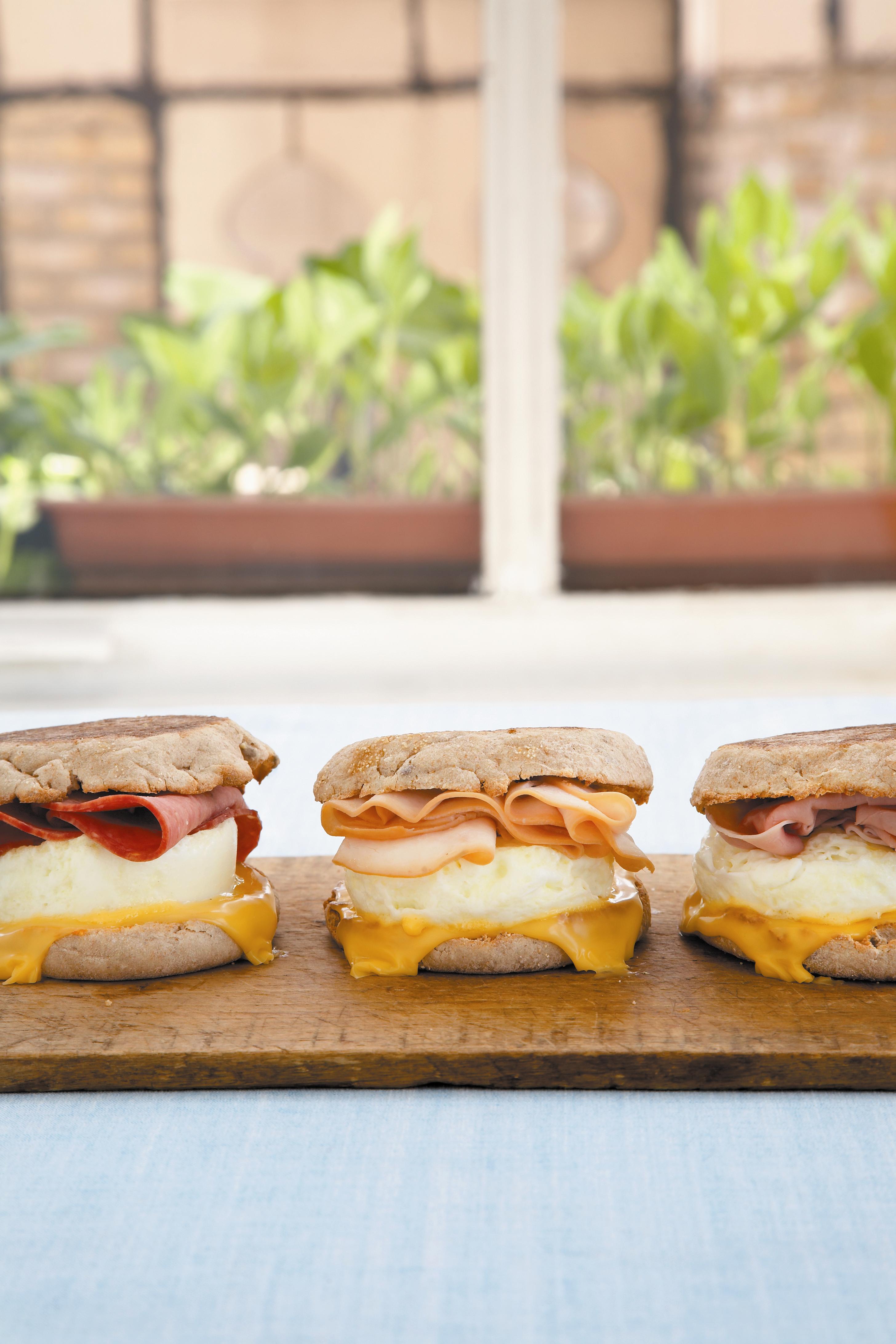 Recipe Name
Peppered Turkey and Egg Breakfast Sandwich
Author Name
Published On