Vanilla, Chocolate, and Strawberry Breakfast Sundae
I was recently in Chicago for a culinary conference. I went to breakfast with one of the publicists from my TV show, Healthy Decadence. Though I normally read every word on every menu presented to me (a definite foodie quirk!), I was a bit distracted preparing for a TV appearance. When the waiter came along and asked Anna what she'd like, she said, "The Vanilla Strawberry Breakfast Sundae." Intrigued (and surprised I had missed it), I couldn't wait to see her plate. It was quite disappointing really, but it set my wheels turning. It sounded (sounded, in this case, being the operative word) like something I'd want to eat. So being true to my near obsession with chocolate, I tweaked it, and then added some chocolate. My friends and I have since eaten this three-minute-throw-together breakfast over and over.
Ingredients
2/3 cup fat-free vanilla quark
3 tablespoons low-fat granola without raisins
1/4 cups sliced strawberries
1-1/2 teaspoons chocolate syrup
Instructions
Spoon the yogurt into a small, deep bowl (about 5 inches in diameter). Sprinkle the granola evenly over the yogurt. Top the granola with the strawberries, and then drizzle evenly with the chocolate syrup. Serve immediately. Can be made in 30 minutes of less/ No more than 20 minutes hands-on prep time
Makes 1 serving.
Each 2-Decadent-Disk serving (1 sundae) has: 197 calories, 16 g protein, 37 carbohydrates, 1 g fat, trace saturated fat, 0 mg cholesterol, 107 mg sodium
Summary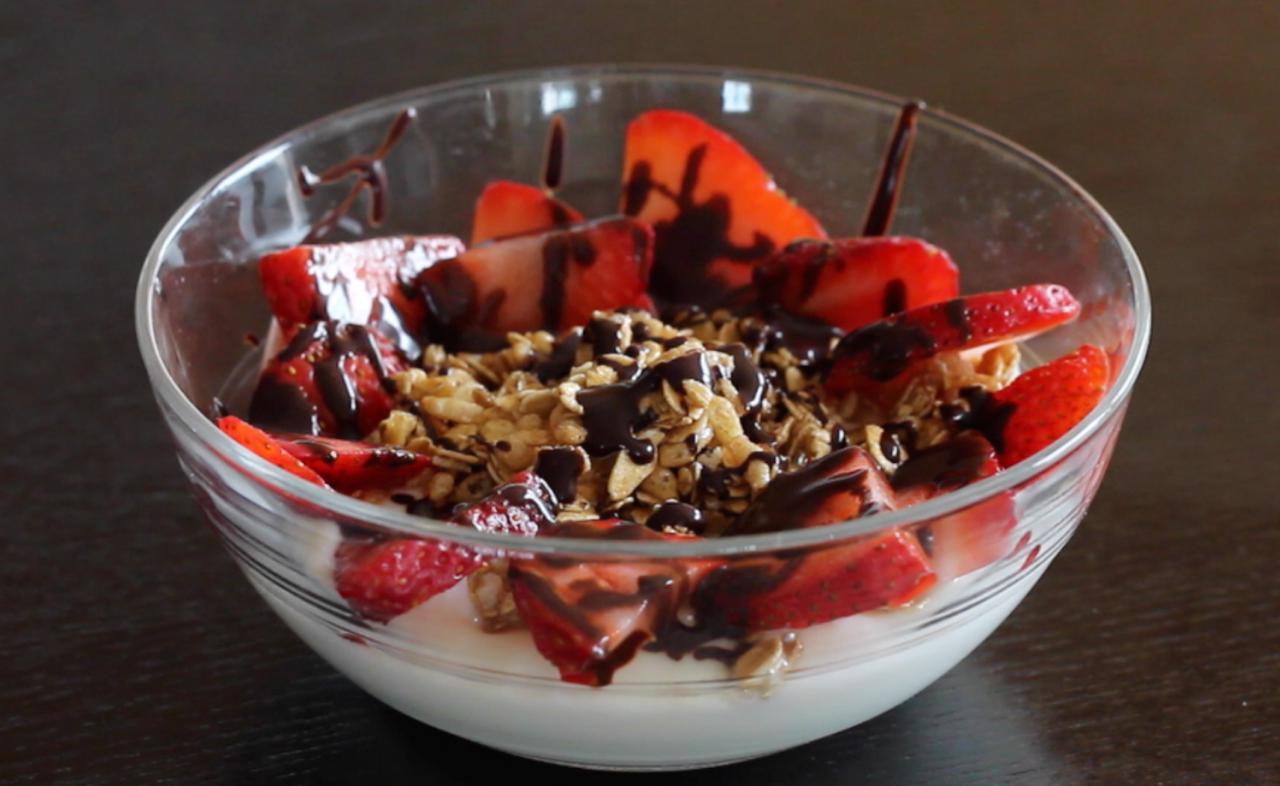 Recipe Name
Vanilla, Chocolate, and Strawberry Breakfast Sundae
Author Name
Published On